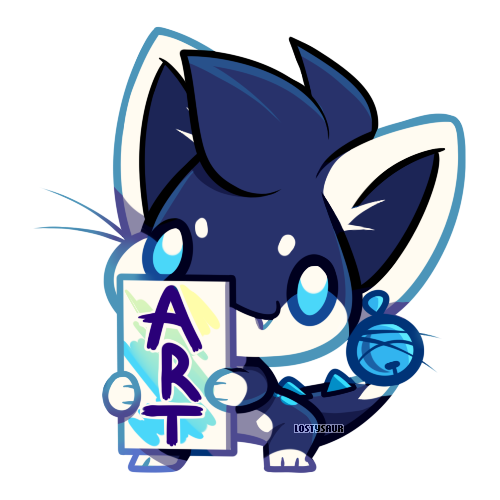 Platforms
---
Social Media, Streaming, and Art Galleries
Alternative Accounts
Gaming
★ Digital artist
---
Hello! I go by Lost or Losty. I'm a non-binary Mexican American artist located on the west coast.

I'm mostly self taught but I'm still learning, enhancing, and exploring my artistic skills and creativity.

I mostly draw animals and cutesy stuff in general, but I like to experiment with my art when I get the chance.

Unless I specify otherwise, do not assume you can use or repost my art and/or characters. Thank you.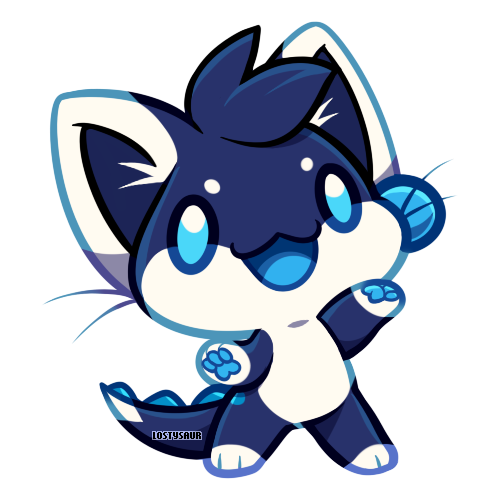 ★ Identity
---
Personality Type: INFP-T

Pronouns: He/Him

Orientation: Bi

Age: 28

Zodiac: Aquarius

Language: English
Strengths
---
AnimalsAnthro animalsCartoon/chibi stylesHumans/humanoid creaturesAll kinds of creatures
Weaknesses
---
HandsWeaponryArmorVehicles / MachineryRealism
Won't draw
---
NSFW/Fetish/Kink artAny harmful depiction/hateful ideologyCluttered characters
Main Focus
---
Commission workGoatlingsOriginal character design and artAdoptables
SCHEDULE
---
The schedule below displays all my general working hours, including when I'll respond to your message(s). Business will be conducted only during the displayed hours.

Time zone: Pacific Standard/Daylight Time.

Schedule may change or be delayed due to real life events or technical errors. You can check my trello for real time public updates.
| DAY | TIME | TIME | TIME |
| --- | --- | --- | --- |
| Monday | 1-3 PM | 4-6 PM | 8-11 PM |
| Tuesday | 1-3 PM | 4-6 PM | 8-11 PM |
| Wednesday | Day off | - | - |
| Thursday | 1-3 PM | 4-6 PM | 8-11 PM |
| Friday | 1-3 PM | 4-6 PM | 10-11 PM |
| Saturday | Day off | - | - |
| Friday | Day off | - | - |
FREQUENTLY ASKED QUESTIONS
---
If you have a question not located here please send in an email.

Are commissions open?
You can check the status on my social media accounts, and the commission page will normally state so. If you aren't sure you can always ask.

What currency do you take?
USD only!

Do you take paypal?
I do!
Why aren't more art options available?
I may no longer want to work with them, or they're listed for a limited time. If that's the case you may or may not see it again in the future, so grab one while you can when it's available.

May I ask for a price quote?
Yes! Please send in an email with as much information you can give me. I may ask questions before giving you a price. Given quotes may only be valid for up to 90 days after they were issued, and will expire if you do not follow through. Pricing may change after expiring.

Do I have to tip/donate to you?
Not at all, but I appreciate it a whole lot if you do! Don't feel pressured to tip either, I have the option there for those who may want to send me that extra support.

Can I ask for something different/specific not listed?
Sure!

May I use your art?
I do not allow my art to be used for edits, monetization, or redistribution. With credit you can use my art for wallpapers, icons, or headers as long as it isn't my personal art or commissioned pieces that weren't made for you specifically.

May I repost your art?
I would prefer you didn't, but if you do please properly credit me.

Will you take art requests or trades?
Most likely not unless I post about them, or I offer them to you first.

What art program do you use?
Currently PaintTool Sai and Clip Studio Paint for pretty much everything.